Backstreet Boys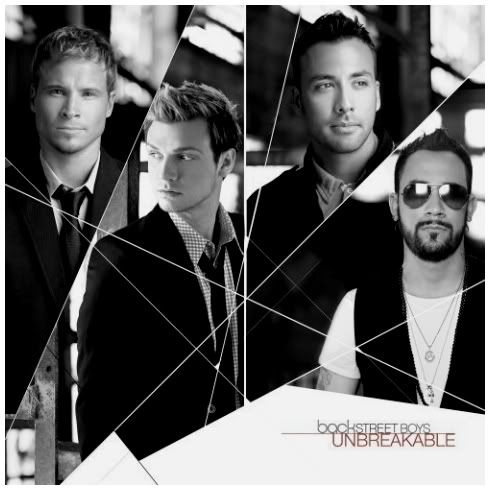 Unbreakable es el sexto álbum de estudio de los Backstreet Boys. Fue lanzado el 24 de octubre de2 007 en Japón y el30 de octubre en los Estados Unidos por Jive Records. Este es el primer álbum de Backstreet Boys sin Kevin Richardson.
Género: Pop
A√Īo: 2007
Tama√Īo: 101.5 mb.
Tracks:
01  Intro
02  Everything But Mine
03  Inconsolable
04  Something That I Already Know
05  Helpless When She Smiles
06  Any Other Way
07  One In A Million
08  Panic
09  You Can Let Go
10  Trouble Is
11  Treat Me Right
12  Love Will Keep You Up All Night
13  Unmistakable
14  Unsuspecting Sunday Afternoon
15  Downpour [Bonus Track]
16  In Pieces [Bonus Track]
17  Nowhere To Go [Bonus Track]
+ el Video Clips de "Inconsolable"
Si querés escucharlo bájalo!!
http://rapidshare.com/files/174920830/Backstreet_Boys_-Unbreakable__2007__CD_SkidVid_XviD_Cov_.rar
---
---
A√Īadir a favoritos
---
---
---
Deja tu comentario
Debes iniciar sesion para poder enviar un comentario.